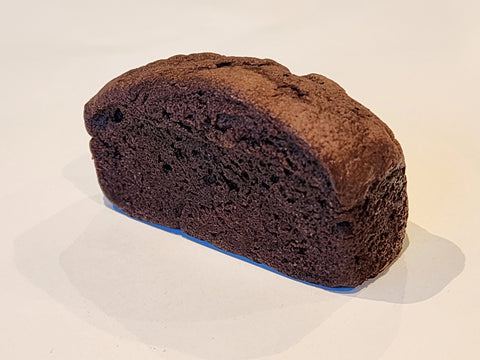 Silly Yaks
Silly Yaks - Double Choc Muffin Bar (Gluten, Nut , Wheat, Yeast and Dairy FREE) 37g x 40
SKU: syFsvcCakBMuffinBarChoc
DISCLAIMER: ATTN Customers outside Sydney Metro Areas such as the Central Coast, South Coast, Canberra, Rural NSW. Please note that we outsource a courier company for these deliveries as our own drivers are unable to reach some of these locations. Delivery times may vary, and we cannot guarantee specific delivery times. Transport trucks are not always refrigerated. We do not recommend ordering this is product unless you are willing to accept these terms as we will not accept returns.
Miniature chocolate muffin bar, generously embedded with dairy free dark chocolate chips. Free of wheat, gluten, dairy, nuts and yeast. Safe for people with fructose malabsorption allergies. Vegetarian, halal suitable, kosher suitable.
Ingredients: Sugar, tapioca starch, potato starch, water, rice flour, canola oil, dark chocolate chips (7.3%) (sugar, cocoa mass, cocoa butter, soy flour, emulsifier (soy lecithin), salt, vanilla
extract), glycerin, alkalized cocoa powder, egg powder, bicarbonate of soda, baking powder, xanthan gum, mono & di glycerides of fatty acids, polyglycerol esters, carrageenan, salt, natural vanilla flavour.
Storage Instructions : Keep frozen at or below -18º C. May be thawed and stored at 20º Celsius for a limited period of time.

Shelf Life:  Best before twelve months from date of manufacture. Once thawed, store at or below 20° C and consume within sixty days.